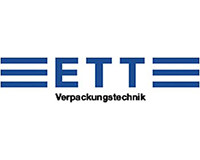 ETT are based in Fredelsloh Germany and manufacture a range of case packing equipment for the food, personal care, cleaning product and detergent industries.
ETT's end of line case packing systems are built in modules. This allows ETT to use proven system components including their case erector, case packer/ top loader and case sealer, which results in an individually designed packaging system with an optimal price/performance ratio.
Case and Tray erectors
Reliable, precise and fast: That's how ETT case and tray erectors work. Depending on the end of line packing task in excess of 40 cases/trays per minute can be erected. ETT offer two options for bottom sealing, either hot melt or adhesive tape sealing.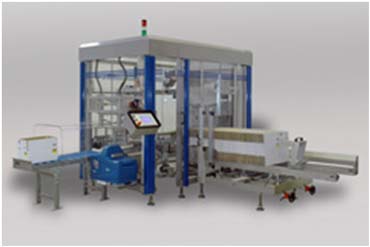 ETT case erector type A 862/A 863 HL.
Case packer/Toploader
The central element of all ETT-packing systems is the powerful top-loading packing robot P 888 module. The proven CNC-drive technology allows the precise and quick packing of different products –plastic bottles as well as Lever arch folders or detergents. ETT have a standardised range of pre collation devices and task-related gripper technology to transport and pack the products quickly, exactly and safely.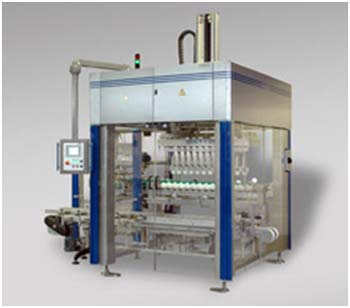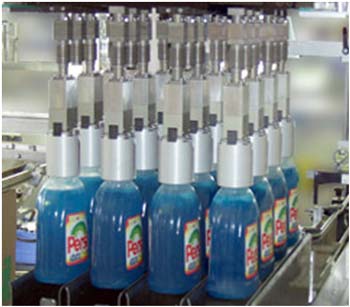 ETT case packer module P 888.                                 Complete layers of products are loaded into the case.
Case sealer
Either the case sealer or the lidder is the last item used in the case packing system.
The ETT case sealer is a flexible, customised solution and can be designed for various case sizes.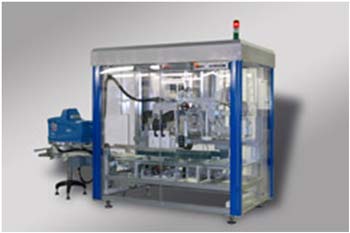 ETT sealer V 872 HL
Lidder
The lidder places a lid on top of the filled tray which is then ready to be transferred for palletising.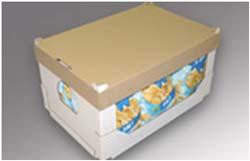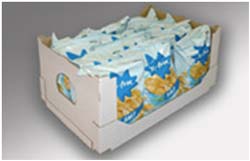 Sensitive products protected safely.
The ETT lidding units are very flexible and solve packaging problems economically and precisely. They work with U-lids as well as with telescopic-type lids and can be made in either a single or twin version.
See Partner Website: ETT website