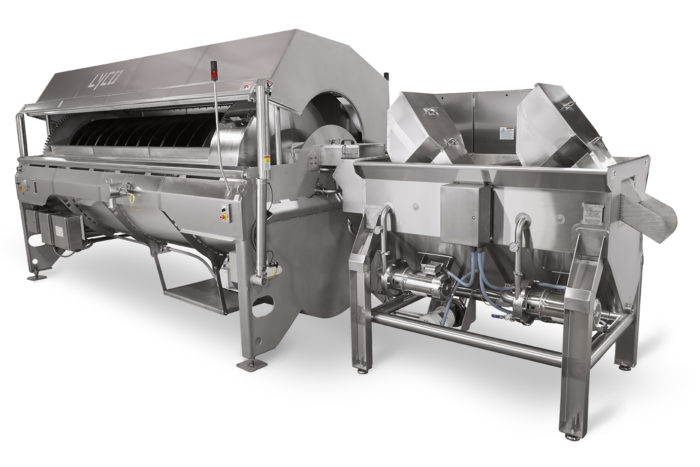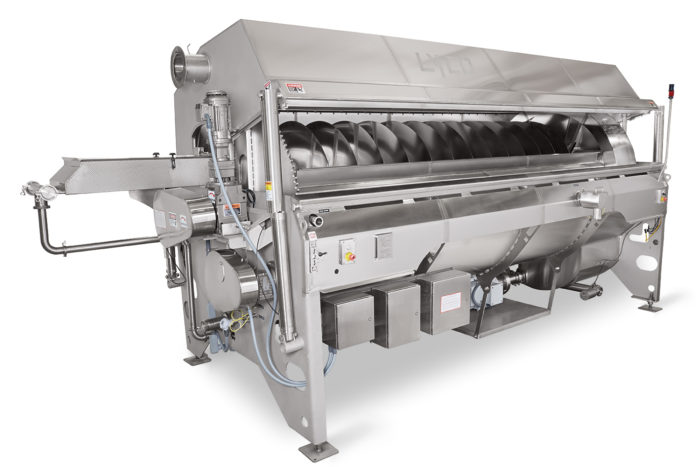 Lyco expands Continuous Blancher /Cooker/Cooler range
Lyco is the World's leading manufacturer of continuous cookers, blanchers and coolers for pasta, rice and vegetables. They have manufactured these machines since 1985 and are recognised as experts in continuous cooking and cooling equipment. Lyco have over 750 units operating globally including Australia.
One of Lyco's innovative products is the Clean-Flow® range of Cooker / Blanchers. These were introduced in 2007 and were named Clean-Flow® because they were specifically designed for the customer with multiple products and wanting maximum process flexibility.
With the integrated clean in place system CIP the Clean-Flow® reduces cleaning time to a minimum and provides a quick change over from one product to the next.
Lyco have had 40" and 50" diameter Clean-Flow units in operation since 2007 and last year due to customer demand they introduced a new smaller 30" diameter unit which is a game changer for processors with throughput rates of between 200 kg to 1,000kg per hour.
The Clean-Flow® has been called by a European processor "The best pasta cooker in the world!" this is partly due to the patented water agitation system the "Hydra-Flow®" that keeps product in suspension and all particulates separate right through the system so that you avoid any clumping and over or undercooked product.
With "Hydra-Flow®" agitation product yields can increase by as much as 10% compared to batch cook-quench-chill systems or older rotary drum blancher designs.
Clean-Flow® systems save labour, water, energy and reduce the yearly maintenance costs substantially.
For rapid product cooling the Clean-Flow® can be connected to another Lyco innovation the Easy-Flow® cooler which provides rapid cooling in a small footprint and can take products down from 94°C to 4°C in 30 seconds or less.
Lyco's 5,000-square-foot testing facility located in Wisconsin USA is designed to allow the customer to run extensive tests, using their own products and at the same time see that Lyco stand behind their equipment.
For further information please contact Neil Durran  (Automation & Packaging)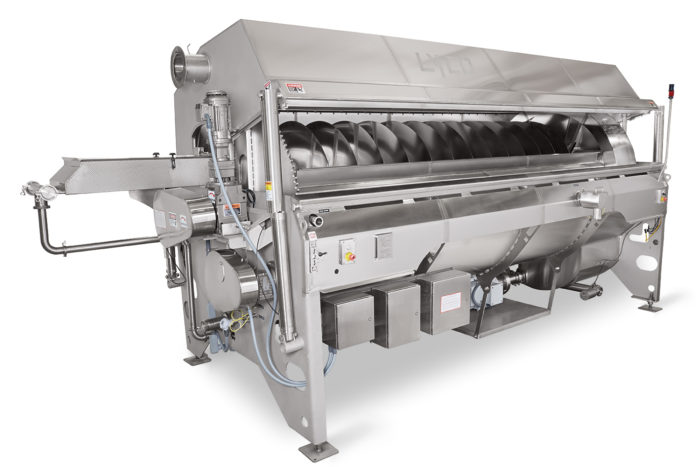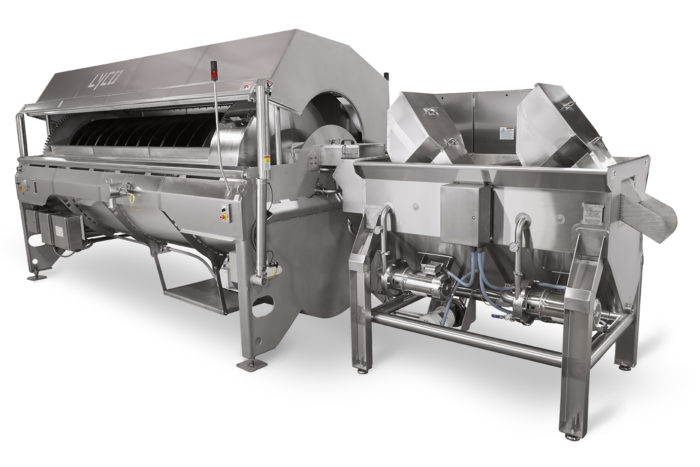 Lyco Clean-Flow cooker                            Lyco Clean-Flow and Easy-Flow cooler