Ronchi Mario SpA
Ronchi Mario SpA are based in Gessate, Italy and are market leaders in the manufacture of Filling Machines, Capping Systems and Unscrambling and Orientating Systems for the cosmetic, chemical, pharmaceutical and food industries. Ronchi was founded by Mario Ronchi in 1966. Mr. Ronchi's earliest vision was to develop the company's structure to meet the needs of a rapidly expanding global market and to introduce machinery able to satisfy the sophisticated requirements of international customers, including reliability, sanitation and safety.
Research and technical development has always been followed with attention by Ronchi. This resulted in the early 1990's with the introduction of  new technology for filling machines. These were equipped with electronically controlled devices for the measurement of flow. These flowmeters allowed maximum working precision and high flexibility in handling a large variety of products.
With over 40 years experience Ronchi has acquired a unique level of know-how and technology. Ronchi is specialised in finding specific solutions for solving any of their customers requirements including the need to customise containers to suit different marketing demands.
At present, Ronchi builds approximately 85 machines per year which are sold all over the world including numerous machines in Australia and New Zealand.
Volumetric Flow Metering Fillers and Mass Flow Metering Fillers
Ronchi EXACTA fillers symbolise the most innovative and modern features offered to the filling industry for liquid or high-viscous products; they represent the most ideal solutions for filling applications where flexibility, ease of use, rapid change-over and automated cleaning/washing operations are considered to be of paramount importance (personal care products; pharmaceutical products, food, liquid detergents)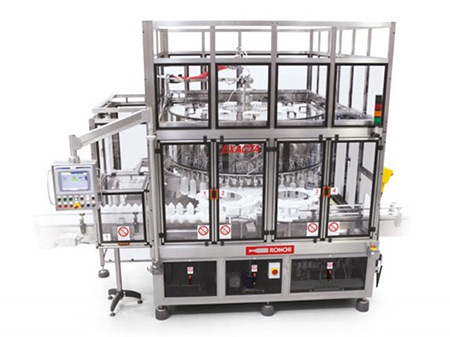 Capping Machines
The Ronchi Sirio Capping Machines cover a wide range of applications for various types of closures used in the personal care, detergent, pharmaceutical and food industries. The rotary turrets can be equipped with 4 to 30 capping heads to reach speeds up to 600 BPM.
Ronchi Sirio cappers are suitable for the application of a range of closures including plastic press-on or screw-on caps and either spray, dispenser or trigger style pumps. They can be supplied both as a stand-alone machine or combined as a monoblock with Ronchi Exacta Fillers.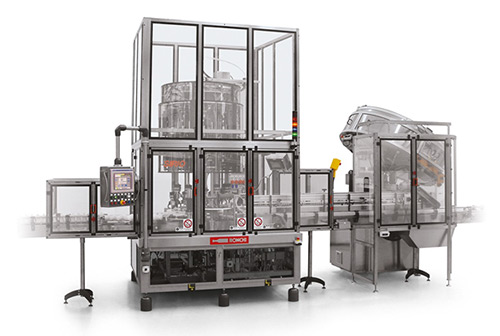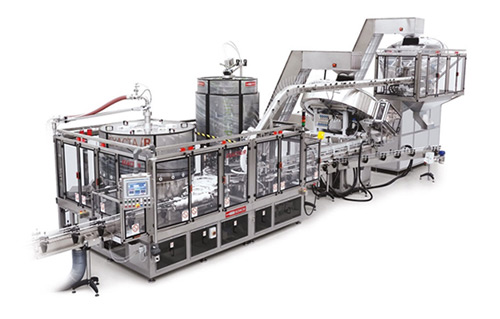 Bottle Unscramblers and Bottle Handling Systems
Ronchi bottle unscramblers and handling systems are in use around the world by leading companies in the cosmetic, personal care, household, pharmaceutical and food industries. They are completely manufactured in stainless steel and all of the part surfaces that are in direct contact with the bottles are manufactured with mirror-polished stainless steel to avoid any damage to bottles. The unscramblers are highly flexible and capable of handling a diversified range of bottle sizes and profiles with quick tool-less changeovers.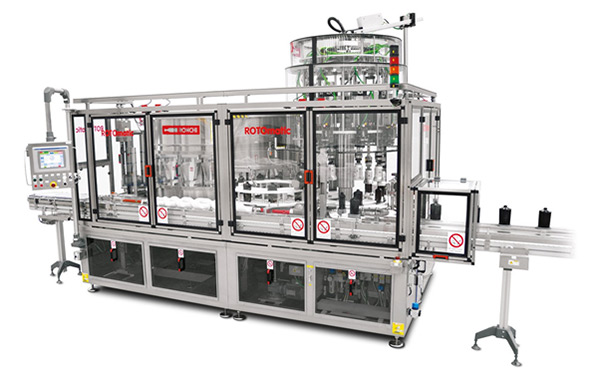 Ronchi can also provide the following additional bottle feeding and handling equipment:
Bottle elevators with small to large capacity bulk hoppers.
Vacuum assisted bottle transport conveyors.
Puck loading and unloading systems.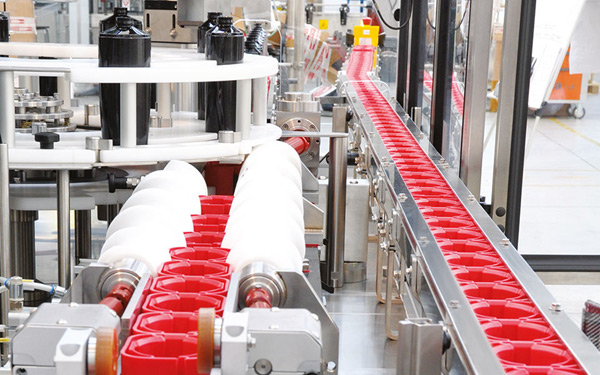 See Partner Website: www.ronchipacking.com